Our testimonials are a tribute to the quality of our processes and window covering products.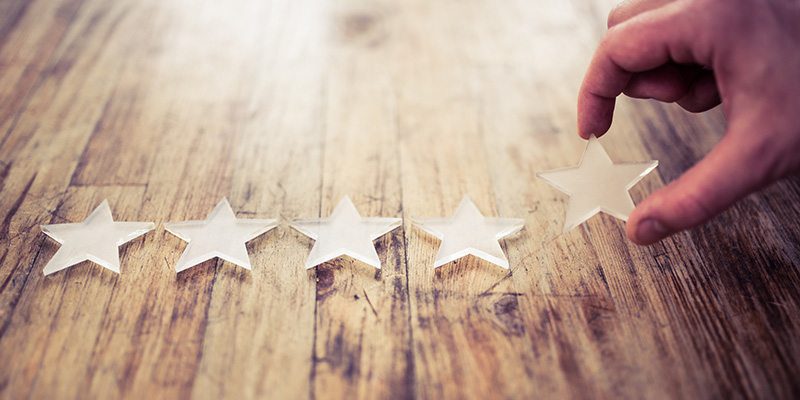 At Ashtons Blinds, we value quality and make sure we maintain our high standards for excellent customer service and products in everything we do. This is why our clients can tell you that when you need quality, beautiful blinds, shutters, or draperies custom-fit for the windows in your home, we are the only place you need to turn. Take a look at some of our customer testimonials below and see why many of our customers value our processes and products. Please also know that you can give us a call at any time to speak with one of our professionals about our options, prices, and installation solutions.
April 2017
Hi Karen,
I am so pleased with the chairs, hassock and cushions. They are beautiful and I cannot thank you enough..I appreciate your creativity and the fact you take the time to be sure the outcome of your work is perfect. Thank you Mark and Karen for your outstanding professional attitude toward your business.
Happy Easter.
Sincerely  Norma Judges
---
Karen and Mark,
It was a pleasure to work with you on blinds for our windows. The increased light and privacy created has transformed the way we live in our home.  We couldn't be happier with the product choices, installation and results!
Ian and Karen Hanna
---
May 2016
Good Morning Karen!
Margo and I are very pleased with the blinds that you helped us to select and purchase last fall! The installation is very professional and made this a wonderful experience for us ending up with the correct and beautiful blinds for each area of our home.
Your kind offer to return when our painter began the painting project was not only a great idea but a wonderful gesture and this pleased us very much for a couple of different reasons. When we returned a few weeks ago, we walked into a very clean, professionally painted home with no paint on the blinds and the blinds reinstalled and working properly. Together, the place was a beautiful sight.
We wanted you to know how appreciative we were with your offer and how grateful we are for this entire experience. "Customer Service" is one thing but you've taken that to a much higher level of "Customer Satisfaction."
Please pass on this message and our thanks to your husband. He is a terrific guy and like you, a real professional.
Mike Boyd (for M&M)
---
March 2016
We have a second home in Meaford and wanted to freshen up the décor. We were looking for blinds and did some looking in the area. We reached out to 3 companies and got the best quote from Ashton's in Thorbury. We could not have made a better decision! Karen came to measure the windows and was right on time. There was a manufacturers discount applicable at the time we placed our order and Karen even honoured this for one window we had to delay as we were getting it replaced. On the day of the installation, Karen and Mark were a few minutes early and started working right away. They knew exactly where to go and what to do. A year later we wanted to get shutters for our home in Mississauga and reached out to Karen at Ashton's to see if she knew of a company in the area that dealt with the same manufacturer. Karen gave us some information but also stated that since we were already a customer, they would be happy to do our home in Mississauga should we choose to. We jumped at the chance to work with them again. Again on the day of the installation, beyond the fact that they had a 2 hour drive, they were still a few minutes early. They gave us the same great speedy service and great care. It's very refreshing to see both Karen and Mark have the same level of excitement over how the look of their products change their customer's home even after the years they have been doing this. We only think it's a shame that we don't have another house so we could them to do more shutters for us. We would recommend this team to help upgrade your home!
Meghan Johnson & Shawn Hammond
---
August 16 2006: 
I would like to take this opportunity to thank you for assisting me in picking the appropriate window coverings for my home. Since we met, over a year ago, you have become familiar with my home and its many unique windows. You have always provided professional and knowledgeable guidance in making the right choice.
Your shop-at-home service is great. I have been able to view the product in my home environment before I even buy. Installation has always been quick and convenient.
I have many more windows to cover properly. You will be the first one I call.
Thanks again Karen for your professional products and service.
Marilyn Reid Take Note Publishing