Motorized blinds can be your smart solution to window treatments.
These days, everything has become smarter and mechanized. Everything from our grocery lists to our washing machines can be controlled with the click of a switch or the touch of an app on your smartphone. With everything becoming so automatic, why do so many of us still spend the time opening and closing our drapes or blinds every day? Did you know that there is a smarter option for your window treatments as well as your grocery list? Here at Ashtons Blinds, we have motorized blinds available to bring your window treatments into the smart home that you've created.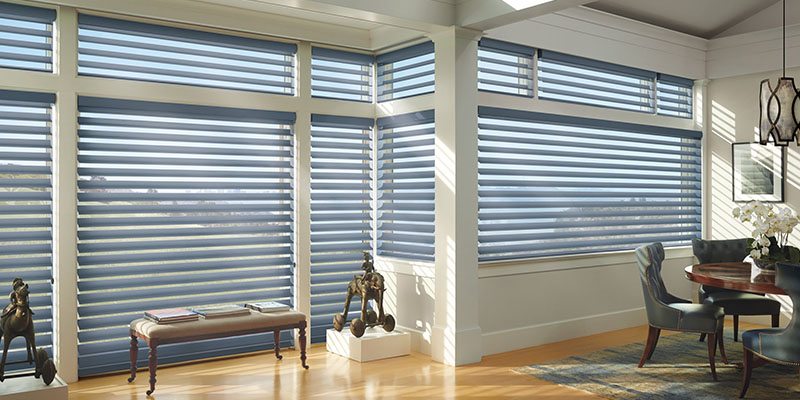 Motorized blinds work for most every type of blind that we have here at Ashtons Blinds. This includes cellular, roman blinds, roller blinds, silhouette, and other varieties of window treatments that we offer. This means that even if you want to differentiate between styles of blinds throughout your home or office, you can still have each option motorized and customized to your own desires. Not only can you customize the blinds to each room, but you can customize the motorization as well. This enables you to program your motorized blinds so that they can block out the sun during the hottest times of the day or to open during the morning to let the sunlight in.
Here at Ashtons Blinds, we have been working with the good people of Owen Sound, Ontario and the surrounding areas for over 20 years, providing them with window treatment options that work for their needs and situations. For more information about our products here at Ashtons Blinds, please give us a call today.
---
At Ashtons Blinds, we offer motorized blinds to residents of Thornbury, Collingwood, Meaford, Owen Sound, Craigleith, and The Blue Mountains, Ontario.