There's a reason why roller blinds are so popular – call us and we'll tell you more!
If you are looking for a window treatment option for your home or office in The Blue Mountains, Ontario area that has a variety of styles, fabrics, and colours, you can't go wrong with roller blinds. Here at Ashtons Blinds, we have found that roller blinds are one of our most popular options because they are easy to maintain and offer a host of other benefits, as well. Here are a few reasons why they could be the best option for one or more of your windows: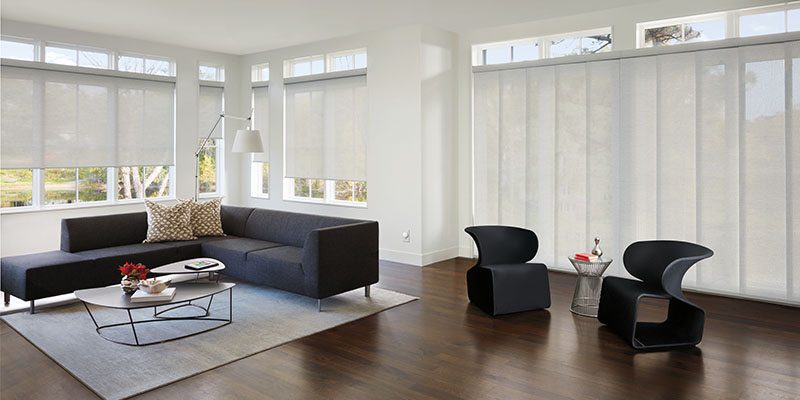 Variety of fabrics. We can help you select the fabric that suits your needs and your décor. With more than 20 years of experience, we can help you complement any room, transforming it in the process. With so many fabrics and colours to choose from, roller blinds work well in most any room.
Simple to care for. The majority of fabrics available for roller blinds make it easy to keep them clean to minimize the time you need to maintain them.
Variable opacity. Whether you are looking for a room-darkening effect, such as for a nursery or bedroom, or something transparent that will leave your view in place while still protecting against UV rays, we can accommodate your needs.
Added features. If you would like your roller blinds to have the safety feature of no cords and the convenience of motorized opening and closing, let us know, as that is a popular option for roller blinds and other types of window coverings.
It is easy to get started with obtaining window treatments, including roller blinds, for your home or office. Just call us to arrange a free consultation, and we'll bring samples to you and discuss the many options for style, colour, and features.
---
At Ashtons Blinds, we offer roller blinds to residents of Thornbury, Collingwood, Meaford, Owen Sound, Craigleith, and The Blue Mountains, Ontario.