If you have window blinds in your home, then you know they may require some occasional maintenance to keep them clean and working their best. If you aren't sure of the best way to keep your window blinds clean, there are a few rules of thumb you can follow based on the type of blinds you have installed.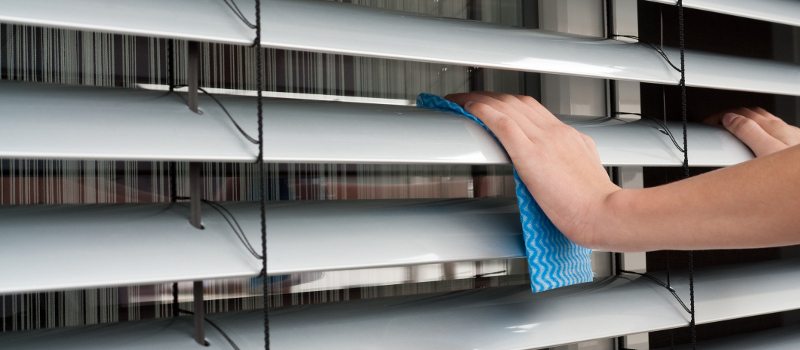 Miniblinds, Fabric Blinds & Vertical Blinds- For miniblinds, fabric blinds and vertical blinds, cleaning is as simple as using your vacuum cleaner on its lowest setting and soft brush attachment to get rid of dust and debris. You can also use a manual feather duster or lamb's wool duster for easy cleaning.
Metal & Vinyl Window Blinds- If you have metal or vinyl window blinds, they may require more than a quick dusting to truly get them clean. An easy answer is to use a cleaning solution to wipe away dust and residue that have collected. For a deeper clean, you may choose to remove the blinds and wash them in warm, soapy water in your bathtub and allow them to airdry before reinstalling them on your windows. Call today to confirm if this method is best for your specific blinds.
Fabric or Wood Window Blinds- If your window blinds are made of fabric, you may want to spot clean using warm water and mild detergent. Wood window blinds should be cared for by avoiding soap and water, but rather using a wood cleaner or wiping clean with a damp cloth.
At Ashtons Blinds, we know your window blinds are an investment that you want to keep looking their best. We'll be happy to recommend the best care for your window blinds and other window treatments. Contact us today to learn more.