Most of us have many chores on our regular to-do list, and there's a good chance that many of them seem to take a higher priority than maintaining your window blinds. However, when you take the time to care for your blinds with a simple routine, they will continue to look great for a long time.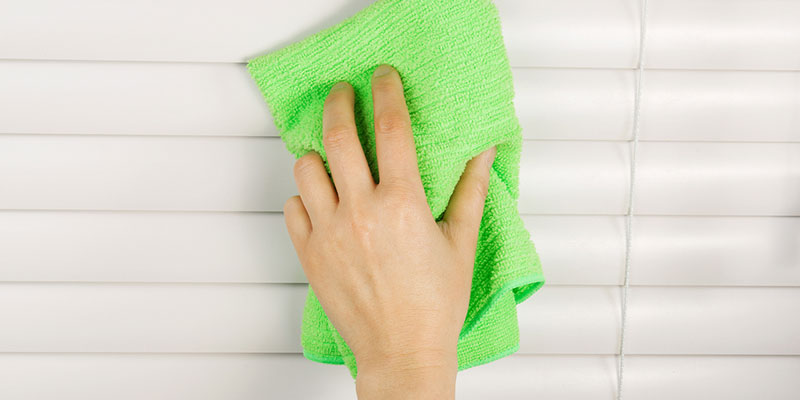 Occasional dusting: When you notice that your window blinds are starting to collect a little dust, they can be quickly touched up with a soft brush attachment on your vacuum or with a clean, soft cloth or other dusting tool. The frequency of this step will vary depending on the amount of dust and dander in your home.
Spot cleaning: Once or twice a year, you can give your window blinds a deeper clean. Mix a small amount of a mild detergent or dish soap with warm water, then apply to your blinds with a microfiber cloth.
Avoid moisture on wooden blinds: Do not use water to clean wooden blinds. Instead, you can find a cleaning oil meant for wood, such as lemon oil. Dab a small amount on a microfiber cloth and then rub onto your blinds. If water or other liquids do get on your blinds, wipe it away quickly to avoid water stains.
Other maintenance: If your window blinds are installed properly, they should not need other maintenance, but if you ever have a problem, we will gladly help you find a solution.
If you need new window blinds, come to us at Ashtons Blinds. We offer the best in quality, style, and value for a wide variety of window treatments, including many types of window blinds. You can come and see our selection in our showroom or call us to schedule an in-home consultation.