While there are many trends that come and go, occasionally you'll find one that is here to stay and well worth considering. We're pretty sure this is how you'll feel about motorized blinds. Motorized blinds are not new, but advances in technology have made these blinds more efficient and durable than ever before. Why have they become so popular?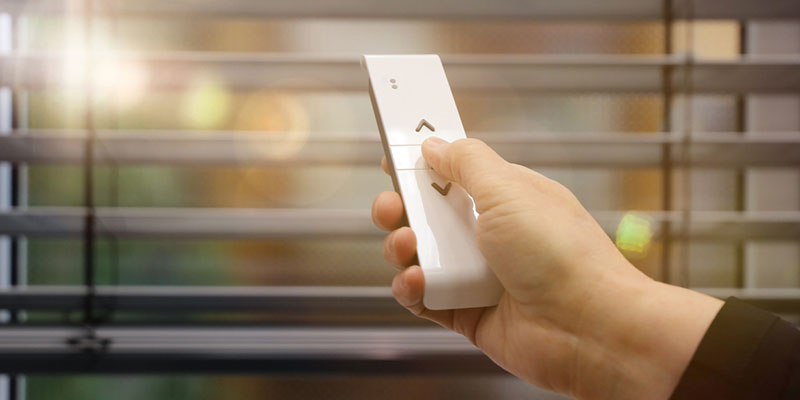 Maximum safety: Above all other reasons, if you have small children or pets that might be put at risk by chords, motorized blinds take that risk away, helping you feel safer in your home.
Convenience and efficiency: Motorized blinds are raised and lowered with a remote, and in some cases, with an app on your smart phone. This makes it literally as easy as touching a button. When it's this easy to adjust your blinds, you're more inclined to adjust them to block or bring in light to help your home be more energy efficient.
Large or out of reach windows: Many homes have windows that are out of reach. Motorized blinds help you to keep these windows covered as easily as the rest.
A sleek look that's easy to maintain: Our motorized blinds come in many stylish and sleek options that are easy to keep clean. To keep your motorized blinds clean follow these simple tips:

Avoid chemical cleaners
Dust often with a soft brush attachment on your vacuum or with a soft dusting tool.
For spot cleaning or a deeper clean, use a 1:1 ratio of vinegar and warm water on a microfiber cloth to gently wipe the blinds down
At Ashtons Blinds, we'll gladly to come to you for a consultation to talk about the motorized blinds we offer and find the best options for your home. Reach out to us today.