When it comes to your home or commercial property, window treatments of any kind provide an important stylistic element to your space. There are many different options available out there for your window treatments, but wooden blinds are almost universally enjoyed. Just like hardwood flooring, most people love the varying degrees and natural, organic elements that wooden blinds give to a room.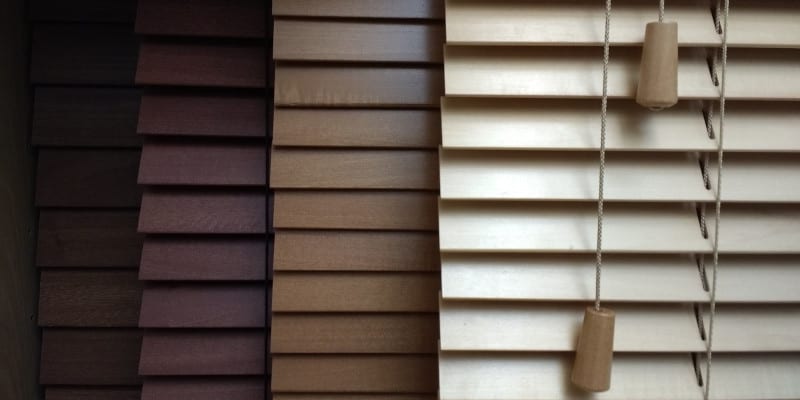 Wooden blinds require a little more care than your standard mini blinds, so we have come up with a tutorial on the proper caring and cleaning of your wooden blinds!
You need to be careful about the materials that you use to clean your wooden blinds. While vinyl or faux wood blinds won't usually be harmed by general all-purpose cleaners, your wooden blinds require just a little more care. You can dust them carefully with either a feather duster or a clean, dry microfiber cloth. If they need a little polishing, be sure to use products made especially for wood or wooden furniture. This usually includes a variety of oils that can clean and protect. If you want to protect from future dust accumulation, try rubbing a dryer sheet along your wooden blinds.
Just like it's important that you watch what you use to clean your blinds, it's equally important to remember what not to put on your wooden blinds. Never use items like bleach or water, even if your wooden blinds are especially dusty or have some grime. This will cause the varnish to be stripped away or the wooden blinds to swell or warp.
For questions regarding wooden blinds, you can always look to the manufacture's instructions or contact a blinds professional like ours at Ashtons Blinds.