When it comes to choosing window treatments for your home, you have a lot of wonderful options. You can choose between blinds, shades, shutters, and curtains. From there, you can choose a variety of materials, colours, patterns, and more. While you want your space to reflect your personal tastes, some window treatments are better suited for your space than others—a fact that holds true for bathrooms in particular. Here are a few practical questions to ask before you choose bathroom window treatments: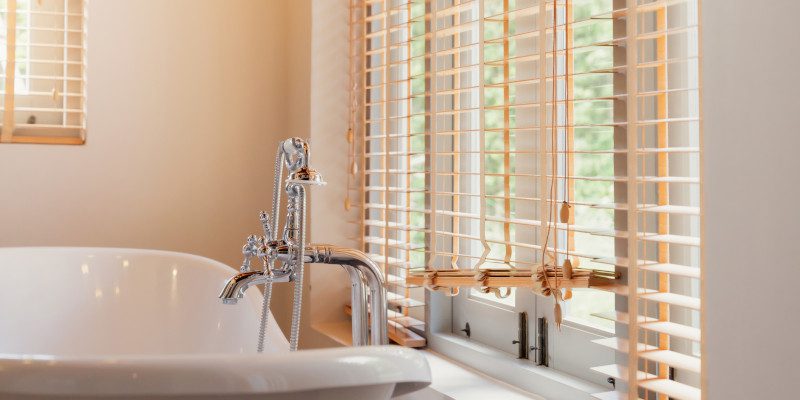 Does the material resist moisture? If you want your window treatments to last, you have to make sure the material they are made of won't get damaged. For example, wood is prone to cracking and non-waterproof fabrics may grow mildew in the bathroom's wet, humid environment. Some moisture-resistant materials that may work better are faux wood, vinyl, and PVC.
Will the bathroom get enough light? Only you know how much light you want in your bathroom, but most people prefer more light rather than less. Most blinds are a good option for getting more light. Top-down bottom-up window treatments are one popular choice. You should also consider the colour of your window treatments since light colours like whites, off-whites, and creams will help brighten the bathroom.
Will you have sufficient privacy? You want to make sure you're safe from wandering eyes peeking into your bathroom. Almost any window treatment will provide adequate privacy. However, be conscious about how neighbours could see through your window from different angles.
There are lots of factors to consider. The best way for you to find the perfect product for you and your bathroom is to contact us at Ashtons Blinds. Schedule your free in-home consultation today!