We provide complete installation of your preferred roman shades to meet your needs.
There are few window treatments more popular than roman shades, and for good reason; roman shades can not only serve the purpose of blocking sunlight and providing privacy, but also of adding a completely unique addition to your home décor in Blue Mountains, Ontario.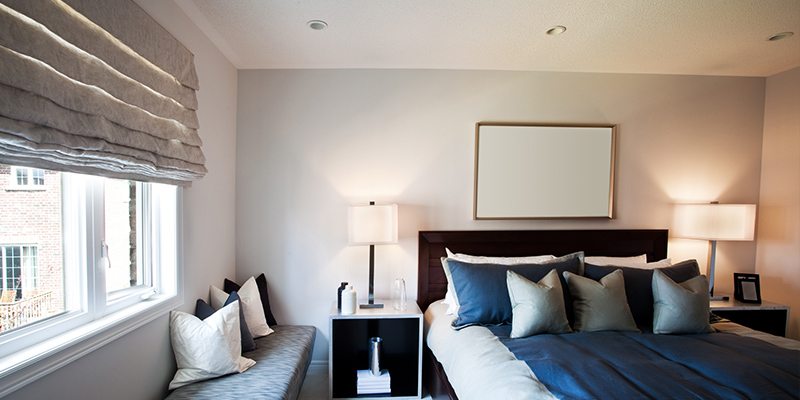 At Ashtons Blinds, we can assist you with the selection and installation of roman shades for your home, beginning with a free in-home consultation that allows you to see these window treatments in action for each individual space. We will bring samples to your home, offer recommendations and suggestions to make your decision as easy as possible, and then provide complete installation of your preferred roman shades to meet your needs.
One of the many benefits of roman shades is their ease of use, and you will find yourself enjoying all that these window treatments have to offer upon installation. Furthermore, roman shades can be customized to match your own design style and preferences, making them an ideal addition for any space in your home.
It is important to work with our professionals at Ashtons Blinds when you are considering updated window treatments for your home. Not only do we offer quality products, but our full-service approach ensures that you truly achieve the results for your windows and home that you desire!
Contact us at Ashtons Blinds today to schedule your complimentary consultation and to learn more about how we can provide the quality products and services you require. We look forward to working with you!
---
At Ashtons Blinds, we offer roman shades to residents of Thornbury, Collingwood, Meaford, Owen Sound, Craigleith, and The Blue Mountains, Ontario.