Get custom window treatments for your space with an on-site consultation.
Do you have an out-of-the-ordinary window size? Do you prefer something dramatic or unique as opposed to stock options? There are some things that just work better if they are customized, and that includes custom window treatments. If you are looking for custom window treatments for your Owen Sound, Ontario home or business, our team here at Ashtons Blinds is ready and willing to help you with custom window treatments, including blinds, shades, and shutters.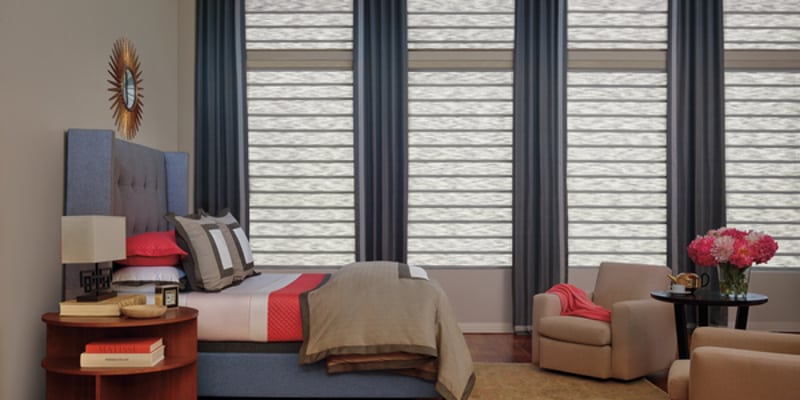 We understand that many of our potential clients don't have the time or the desire to look for custom window treatments. That is why we offer on-site consultations for our clients. We can come directly to your home, office, or other property to find the custom window treatments that will work for your space. We can even customize your window treatments to differentiate between rooms having different needs or privacy. These on-site consultations allow our clients to really see and feel the quality of the products we offer as well as how the different colour pallets will work with the lighting and design of your space.
Here at Ashtons Blinds, we have a wide variety of choices for you when it comes to custom window treatments. You can count on us to provide the best options not only in colour choices and style options, but in quality as well. We prefer to provide our clients with quality products so that they can have lasting products that will bring them joy for years to come. Let us know today how we can help you get the custom window treatments you've been searching for!
---
At Ashtons Blinds, we offer custom window treatments to residents of Thornbury, Collingwood, Meaford, Owen Sound, Craigleith, and The Blue Mountains, Ontario.