Today's honeycomb blinds come in a variety of styles with features you'll love.
Although honeycomb blinds, also known as cellular shades, have been around since the 1960s, the advances in more recent years have made their popularity in The Blue Mountains, Ontario area skyrocket. The soft light achieved from the filtering effect enhances any room, and the added energy savings don't hurt either. Here at Ashtons Blinds, with more than 20 years of experience, we have the expertise you need to get the effect you desire for the windows in your home or office.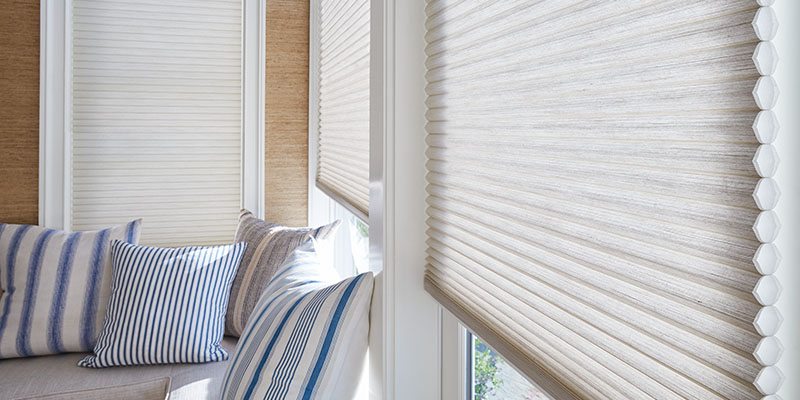 Whether you are looking at honeycomb blinds as a single window treatment or to combine with draperies or valences to accessorize a room, you can count on us for the information about styles, colours, and features that will make your decision easy. One of the features you might like is that honeycomb blinds can be crafted that open bottom-up or top-down. Another is that there are cordless options, which are ideal for a formal look, as well as safety in households with pets and/or children.
If you would like to know more about honeycomb blinds and would like to see how they'd look in your home or office, give us a call, and we'll bring samples to you. During the visit, we'll take measurements of your windows, so you can get the perfect fit. We'll then discuss the timeline, so you'll know when our custom installation team will bring your honeycomb blinds. Call today to learn more about these and other window treatments we offer that can transform any room and suit your needs perfectly.
---
At Ashtons Blinds, we offer honeycomb blinds to residents of Thornbury, Collingwood, Meaford, Owen Sound, Craigleith, and The Blue Mountains, Ontario.