The main purpose of blackout shades is to block light from entering a room. This can help many different people like napping children, light sleepers, shift workers, and people living within a well-lit city. Below are several reasons why we are confident that you will not be disappointed with blackout shades.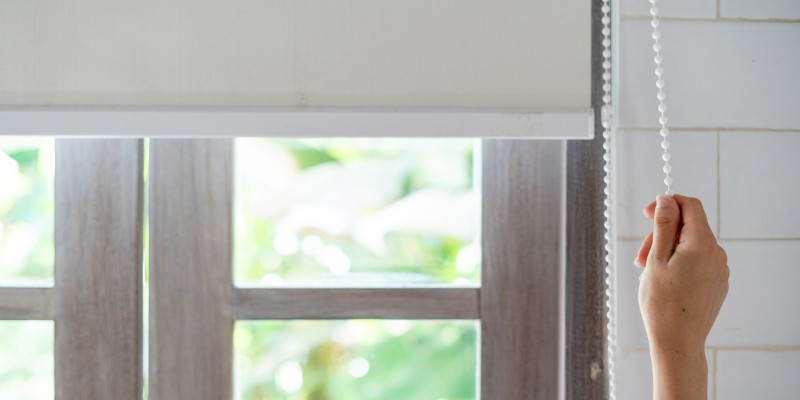 Light Control – Light pollution from passing cars, streetlights, and early morning sunrises can really affect your sleep. Blackout shades can help with limiting the amount of light pollution. Blackout shades are also ideal for rooms like home cinemas where you want to make a room as dark as possible.
Noise Control – Blackout shades will help dampen unwanted noises from traffic, airplanes, and urban noises.
Temperature Control – Blackout shades help reduce the amount of heat entering a room from the sun as well as reduce the amount of cool air in the colder months. This will help to save you in energy costs and increase home comfort.
Privacy Control – Blackout shades are great for increasing privacy in your home or office. They are very difficult to see through and help to limit what can be seen from outside your home.
Blackout shades can be purchased in a wide array of colours and can be made to fit just about any window. Here at Ashtons Blinds, we know that you will not be disappointed in your choice to buy blackout shades. Feel free to give us a call to discuss blackout blinds or any of our amazing products.