Our cordless blinds are one more way we can provide solutions to window covering challenges at your Collingwood home or business.
There is one thing that pets and young children have in common – lots of curiosity! You know this because you've probably already methodically kid-proofed or pet-proofed your home. However, one thing you may have struggled with is window treatments. You want window coverings that will last and have versatility, but you also want to keep your children and pets safe. If you want window blinds but are fearful of the choking hazard that the cords present, call on us at Ashtons Blinds to learn about our cordless blinds.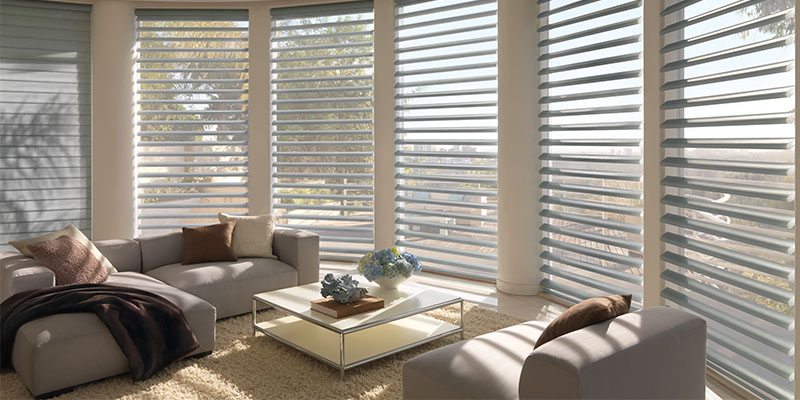 It isn't only households with pets or children that can find cordless blinds a grand solution. If you like the ability to control sunlight but hate unsightly cords or having to deal with pulling strings every time you want to make an adjustment, our cordless blinds will suit you quite well.
There are other situations in which cordless blinds could be a great option for you, and with our 20+ years of experience, we're always happy to provide you the information you need, so you can choose the best solution for your situation. We have many other types of window treatments, too, so you can count on the results you need for your Collingwood, Ontario home or business.
Our cordless blinds come in many different styles, including roller blinds, silhouette, and honeycomb, along with many different colours, so you can match your décor easily. They are all high-quality and come from trusted companies, such as Hunter Douglas, so you can expect a long life from them. You can also count on us to provide the skill and expertise needed to install your cordless blinds properly.
Contact us today to learn more and to schedule a free in-home (or business) consultation so you can see samples in the same atmosphere as your blinds will be installed while having all your questions addressed. We look forward to providing the window covering solutions you want and need.
---
At Ashtons Blinds, we offer cordless blinds to residents of Thornbury, Collingwood, Meaford, Owen Sound, Craigleith, and The Blue Mountains, Ontario.