Open, close and tilt motions are a breeze with motorized blinds for your Collingwood home or business.
Do you love having the blinds open to enjoy natural light but often end up not doing it because of the effort to go around and open them all? Here at Ashtons Blinds, we are committed to problem solving, and one of the products we offer is the ideal solution for this issue. Our motorized blinds are an amazing product because it is incredibly easy to open or close these blinds. You can use a remote or your personal mobile device and have them all adjusted in moments. This type of window treatment is also perfect for hard-to-reach windows and those where having a control cord system would be undesirable, such as a nursery or other areas where children or pets could get tangled in a cord.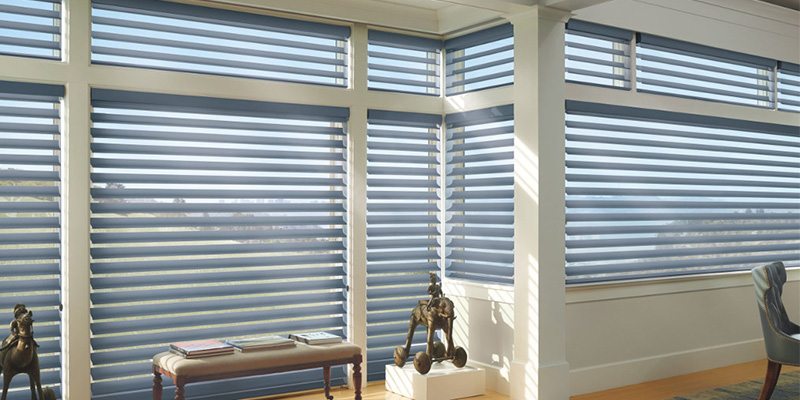 What is even more amazing is that you also have the option to synchronize, so your motorized blinds open and close automatically based on a set schedule you set or to the amount of sunlight. By making this process automated, you won't have to take any time to enjoy the natural light by day and privacy by night.
We also offer options for powering your motorized blinds, including either plugging each one into a wall outlet or hardwiring the blinds at the window. If you want the most energy-efficient option, consider using solar and battery packs.
One of the beautiful things about motorized blinds is that this option is available in many different types of blinds, including silhouette, Roman, cellular honeycomb, wood and faux wood, and mini-blinds. If you go with a blind that has a tilt feature, motorization can also handle that motion in addition to full opening and closing. Contact us today to learn more or schedule a free consultation so you can see samples in the comfort of your Collingwood, Ontario home or business.
---
At Ashtons Blinds, we offer motorized blinds to residents of Thornbury, Collingwood, Meaford, Owen Sound, Craigleith, and The Blue Mountains, Ontario.