Traditional window blinds offer privacy and block light. Motorized blinds are the same as traditional blinds but with the added benefits of being motorized. There are many reasons to choose motorized blinds. Below are some of the top reasons many homeowners decide to go with motorized blinds.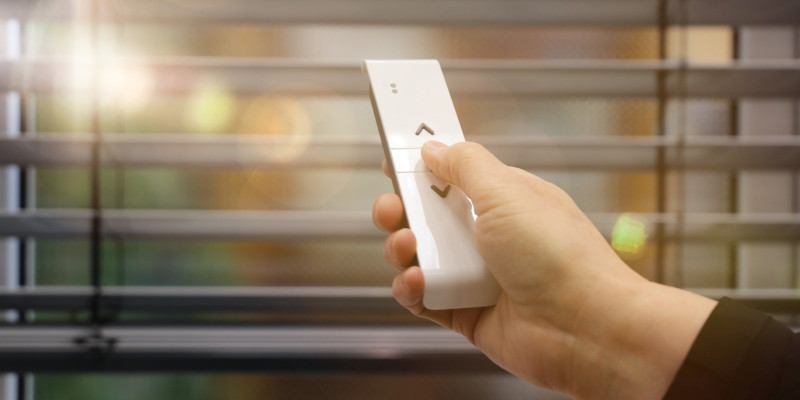 Automation Settings – One of the great benefits of motorized blinds is being able to set times when you want your blinds to open and close throughout the day and night. This is especially beneficial for security when you may be out of town.
Safety – Motorized blinds have no need for dangerous and unsafe pull cords that can seriously harm kids and pets.
Improved Sleep – No one likes being abruptly woken up by the full morning sunlight. With motorized blinds you can set them to slowly open in the morning to gradually wake you up.
Protect Your Assets – Full sunlight will damage furniture, carpet, and other belongings. With motorized blinds you can set them to automatically close in specific rooms where the sunlight is the brightest. As the sun moves you can have your motorized blinds move with it.
Increased Home Value – Motorized blinds are a desirable feature to homebuyers. Having motorized blinds professionally installed will add aesthetic and functional values that will increase the value of your home.
Here at Ashtons Blinds, we feel that motorized blinds are a great option for many homeowners. There are many benefits that will help to make your home more functional, luxurious, and updated. Give us a call today to discuss your many motorized blind options.